Team & Gallery
Have a look at our brand new offices, and meet our talented and dedicated team members.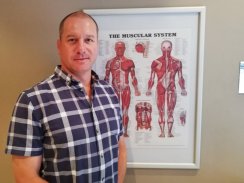 Marius de Bruyn
Position
Marius is a senior partner and head of the outpatient department of the practice. He obtained his BSc Physiotherapy (Cum Laude) from the University of the Free State in 1996 and his Mastery Certificate in Manual Therapy from a New York based Faculty in 2008. He is currently registered with the HPCSA and Australian Physiotherapy Board. Marius has been a practicing physiotherapist for 22 years with extensive experience. His main interests are combining advanced manipulation, neural – , fascia- and visceral release techniques together with regular physiotherapy techniques to treat complicated sports injuries and pain conditions. He is always ready to share his in depth knowledge and experience with his fellow physiotherapists to treat all of the patients to the best of their abilities.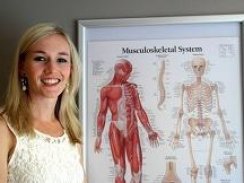 Ronè Steenkamp
Position
Roné obtained her BSc Physiotherapy degree in 2008 from the University of the Free State and she did her Cardio-Pulmonary Therapy (CPT 1) course in 2014. Roné's preferred area of practice is the intensive care unit treating cardiothoracic and pulmonary disorders. She also enjoys sports physiotherapy as she herself is a well-known track athlete who used to compete in the 800m. Roné has recently switched to road running and has represented Athletics North West North at the 2018 SA Championships in both the 10km and 21 km. Roné finished the 21km within the top 10 of the South African ladies (9th position) and also obtained a 6th position in the 4km for Senior Women at the 2018 SA Cross Country Championships.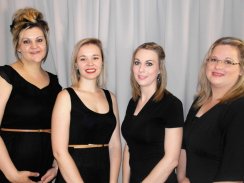 Admin Team
Administration
From left to right – Jacolie van Jaarsveld, Leigh-Ann Gibbon, René Geldenhuys, Marieta Cook.
Jacolie and René are our friendly and helpful receptionists.
Marieta & Leigh-Ann are responsible for the data capturing and accounts.
Get in Touch
Open Hours
Mon - Fri — 8:00am - 5:00pm
Saturdays & Sunday — Closed