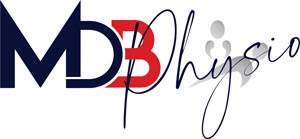 Marius de Bruyn
Physiotherapy
Practice
Our Services – A Full Range of Physiotherapy Treatments
Marius de Bruyn Physiotherapists offer consultations and varying degrees of physiotherapy treatment on site at their practice in Rustenburg and at clinics serving Rustenburg and the surrounding area.
Private room consultations: @ 255A Beyers Naudé Drive, Rustenburg
Hospitals treatments: @Netcare Ferncrest, Life Peglarae and Medicare
Traditional physiotherapy
Home advice and ergonomics
Our Physiotherapy Practice currently has a team of 6 full-time and 2 part-time physios.
Our Private rooms are newly built, upmarket, spacious and air-conditioned. We see a lot of people with sports injuries and we have been privileged to help a number of South African representative sportsmen and sportswomen, as well as a number of South African and African Champions, but our main focus is helping regular people overcome injury and pain.
Our Philosophy is not only to treat the injured area, but also to find the underlying causes of these injuries and to correct these in order to achieve the best possible long-term results.
"If you suffer from a pain, have tried many things in vain…" feel free to make an appointment!
We Are One of the Top Physiotherapy Practices in Your Area.
Our Treatment Philosphy
Our approach during treatment is to follow a double way of addressing our clients problems. Sounds weird?
Let us explain:
Firstly we respect the actual complaint and try to make the correct medical textbook diagnoses of a person's  pain/injury for instance a Grade 1 anterior talo-fibular ligament sprain of the right ankle.
Secondly we have to find the biomechanical diagnoses or fault that actually caused the pain/injury  for instance an unstable right sacroiliac joint . Finally we then treat both problems at once to ensure healing and to make sure it doesn't happen again!
In order to achieve the above we use numerous treatment methods and usually combine a number of these methods to best address each individuals' needs.
We respect the work done in the field of pain relieve by physios, doctors, specialists and pharmacists but also from chiropractors, osteopath's, acupuncturists and where possible have done courses to acquire and use some of these additional skills as part of our holistic approach when doing  treatment.
Can we treat your problem?
We see various pain conditions ranging from:
Headaches, neck aches, backaches, joint pains, muscle aches, muscle spasms, to the conditions that people like to call 'slipped disks', pinched nerves, fibromyalgia, restless legs, carpal tunnel syndrome, etc.
"If you suffer from a pain, have tried many things in vain and someone is giving it a weird name" feel free to make an appointment. We'll use all our skills and expertise to help you get rid of it!
Don't delay treating your pain
Sadly many people believe they have an "untreatable" condition and have surrendered to living walking with chronic pain, even though in many cases something can still be done to help them.
Address the symptoms
Very often we find that even though a person's pain description match a diagnoses like for instance restless legs, fibromyalgia, migraine, etc. on examination other causes for these symptoms are found and that by addressing these causes radical reduction of symptoms can occur.
Some people have problems that are initially very straight forward and easy to address, but they ignore symptoms for so long that these progress to being complicated problems. If some of your muscles and joints do not feel right and you have weird pains or symptoms of the musculo-skeletal system feel free to have one of our physios assess you. A stitch in time still saves nine.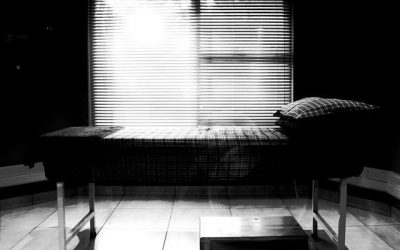 Physiotherapy – Proprioception and Balance Exercise Guidelines
Please remember that this is just a guideline, please consult your physio or surgeon first.
read more
Get in Touch
Open Hours
Mon - Fri — 8:00am - 5:00pm
Saturdays & Sunday — Closed